Beijing, China – June 10, 2021
- Transfer Oil Shanghai branch has participated to CIPPE, the most important fair concerning petroleum and petrochemical equipment in China.
In the context of China's current efforts to decarbonize its industry and transport, natural gases are gaining a crucial role for the energy transition. Conscious of this, Transfer Oil showcased, during this edition of CIPPE, its latest hoses conceived for this purpose.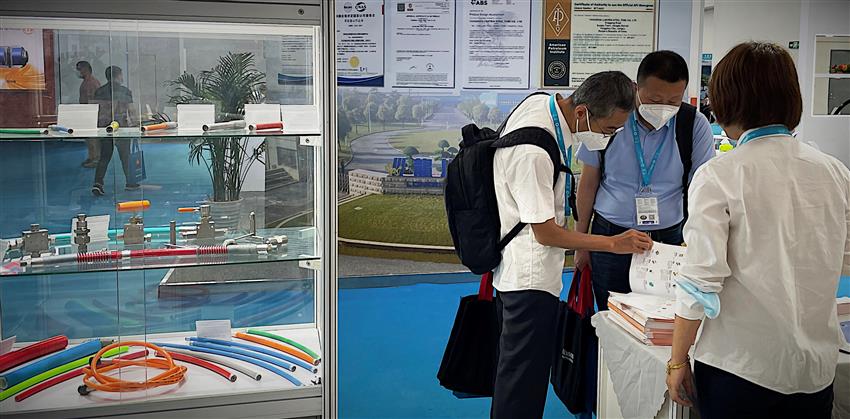 Specifically, the new hose series for hydrogen refueling stations is available in a wide array of working pressures (up to 1040 bar / 15k psi) and offers to the innovative H2 automotive industry a dedicated solution for its growing refueling needs.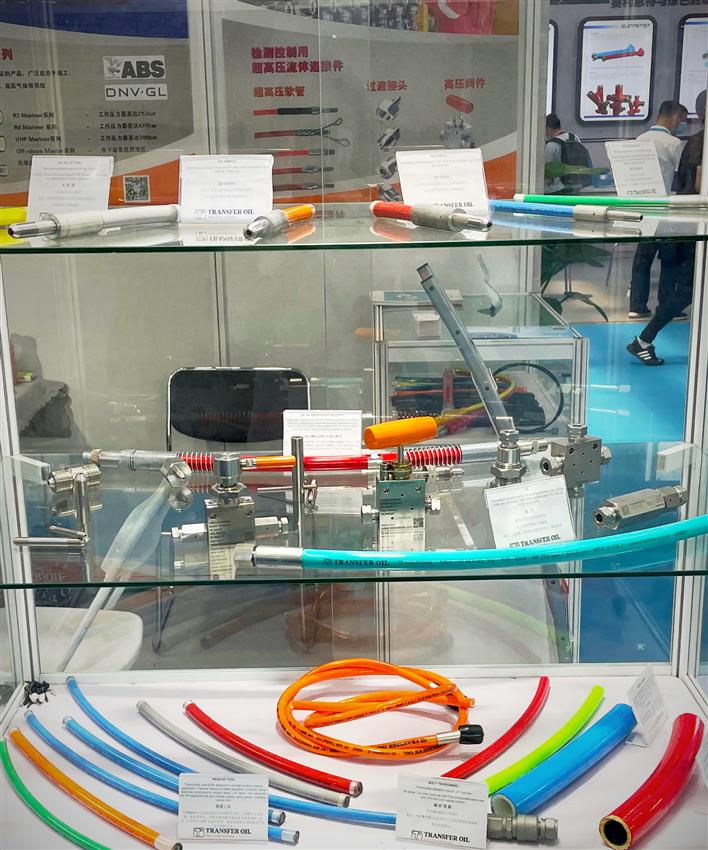 In addition, the established range for CNG (CSA certified) features lightweight and easy handling thanks to the aramid reinforcement assuring ease of use at fuel stations. Complementing to the hose range, Transfer Oil has presented its steel valves, fittings and tubing for gas processing plants and transfer lines with pressures from 15k to 60k psi.